Help young people in your community feel less lonely.
The LessLonely #2022TimeCapsule is now available!
Hear directly from young people and the adults who support them, as they reflect on the past year and share their experiences of belonging in action. We received over 100 submissions from 19 US states, 4 countries, and 4 continents. You'll hear these stories in their own voices and, in many cases, with photos or images they've provided to help show and tell these important narratives.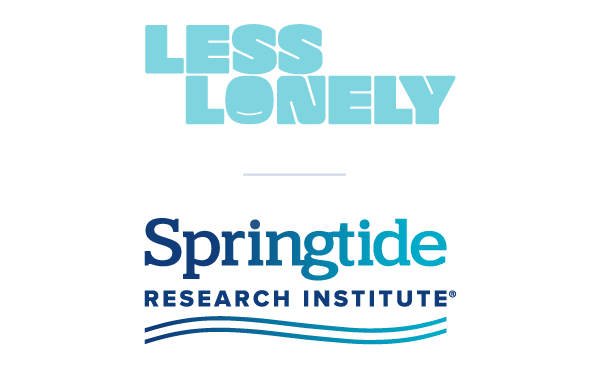 The LessLonely Project and Springtide Research Institute® are collaborating to offer research-backed strategies and resources for educators, community leaders, and trusted adults looking to address the loneliness epidemic among young people. We're celebrating how communities have fostered a sense of belonging and recognizing the ways that this experience of belonging can grow.
Springtide has resources to address loneliness:
How do you build belonging with young people?
An experience of belonging—of deep and varied connections within a community—is critical for young people's mental health. Springtide Research Institute created a framework that helps trusted adults take action—to cultivate a culture where young people are noticed, named, and known.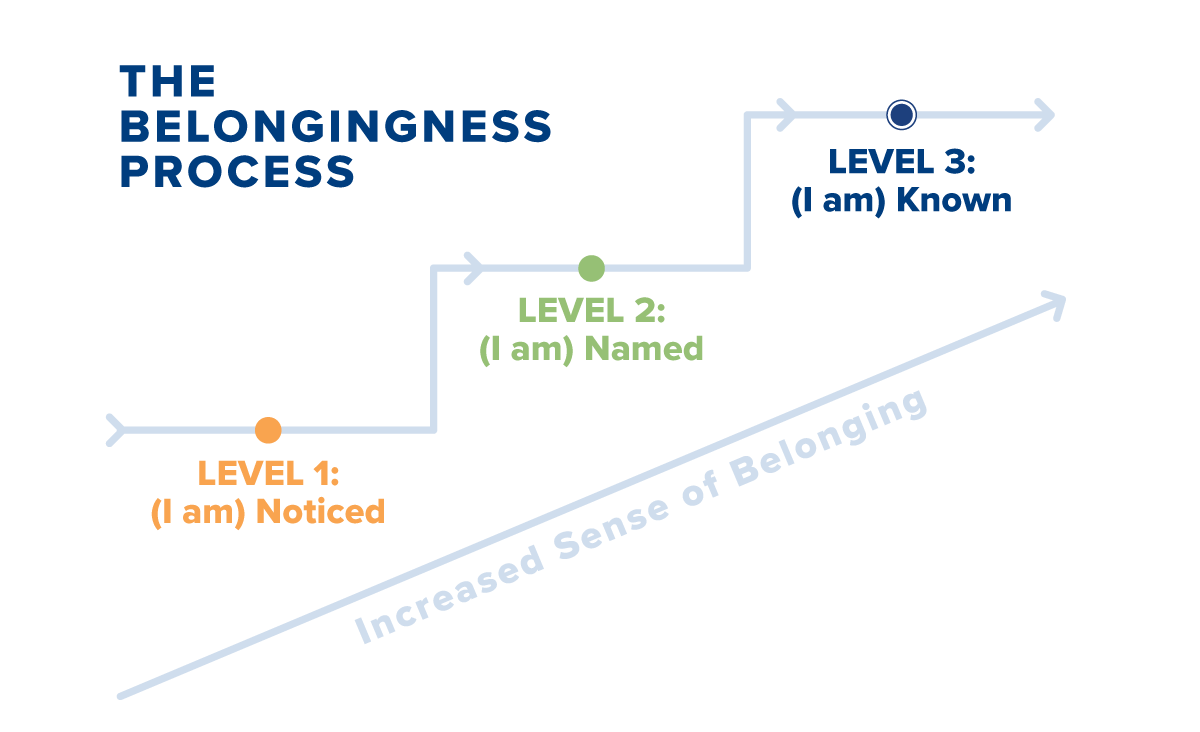 Using The LessLonely #2022TimeCapsule
Hear young people share their own stories of belonging in action, and learn simple ways to address the loneliness epidemic in your own setting. This conversation was cosponsored by Springtide Research Institute and the Belfer Center for Innovation & Social Impact at The 92nd Street Y, New York. Two 2022 Springtide Ambassadors, Daniel & Grace, were joined by two Teen Producers from the Belfer Center, Queena & Raphael, and the conversation was hosted by Marte Aboagye, the Head of Community Engagement at Springtide.
About The LessLonely Project 
From Belfer Center for Innovation and Social Impact at The 92nd Street Y, New York, The LessLonely Project is a campaign to destigmatize and combat loneliness among Gen Z, spread through the hashtag #LessLonely.
If you or someone you know is in immediate danger, call emergency services (911 in the U.S./Canada, 999 in the U.K.). If you or a friend are struggling with mental health, know that you're not alone.
LessLonely has a list of free resources to help.
About the Belfer Center for Innovation and Social Impact 
The Belfer Center for Innovation & Social Impact brings the mission of The 92nd Street Y, New York. We believe that when voices are heard, communities are connected, and ideas are nurtured from the ground up, movements can grow and real change can begin. Through grassroots global initiatives, leadership programs, and civic movements, the Belfer Center has created a vibrant worldwide community built around big ideas and doing good. 
About 92NY 
The 92nd Street Y, New York is a world-class cultural and community center where people all over the world connect through culture, arts, entertainment, and conversation. For over 140 years, we have harnessed the power of arts and ideas to enrich, enlighten, and change lives, and the power of community to repair the world.
About Springtide Research Institute
Springtide Research Institute believes young people shouldn't have to answer life's biggest questions alone. We conduct qualitative and quantitative research on the inner and outer lives of young people, ages 13 to 25. We help trusted adults who care for young people, care better, with data-driven insights. In 2022, Springtide is equipping and empowering educators, faith leaders, parents, and employers to create mental-health friendly spaces for Gen Z.