Dr. Josh Packard, Executive Director of Springtide Research Institute, is an accomplished researcher with an expertise in the sociology of religion and new forms of religious expression. A talented speaker and writer, with over 10 years of teaching experience, Josh has been a guest on numerous radio shows and podcasts, and has been an invited speaker at many conferences, events, and workshops. He has been published widely in both academic and popular outlets, including Christianity Today, The Aspen Institute, The Huffington Post, Desert News, and Christian Science Monitor, among others.  Josh earned his Ph.D. in sociology from Vanderbilt University and did his undergraduate work in English at Texas Lutheran University.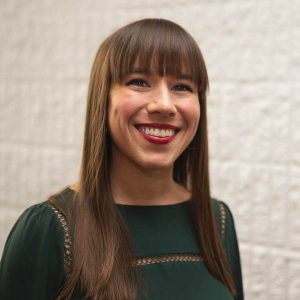 Head of Community Engagement
Marte has worked domestically and internationally with nonprofits, public schools, and churches  in the areas of social justice, diversity, arts engagement, media communication, community organizing, and youth empowerment.​
Originally from Greeley, CO, Marte studied communication and philosophy/theology in San Diego, CA before receiving a Master of Science in International Affairs from The New School (New York, NY). She describes her life mission as "to continually grow a practice of empathy, understand my place in local and global communities, and advocate for love and justice for neighbors near and far."
Describing her involvement with Springtide, Marte says, "I'm committed to interfaith connections, listening to the experiences and perspectives of young people, and celebrating all the ways youth and young adults shape and lead positive social change.  I certainly would have benefited from the insights offered by Springtide in previous roles where I directly supported young people. I'm grateful to share our research with adults or organizations who want to make a real difference in the life of a young person."
Recently married, she and her husband are new residents to Wilmington, DE. Marte loves to travel, spend time outdoors, exercise creativity with the occasional craft project, and 'dance it out' through group fitness or whenever a good song comes on.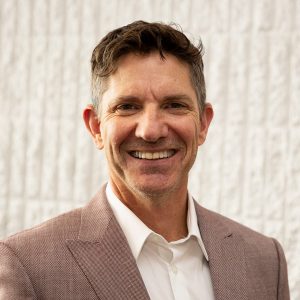 John's concern for religion and young people has spanned a 37-year career serving in leadership positions from the local church youth ministry level through diocesan, regional, national, and international positions of church and academic leadership. John has served since 2001 as president and CEO of Lasallian Educational and Research Initiatives, a 501(c)3 nonprofit corporation that operates three major religious publishing houses as well as Springtide Research Institute.
On his work as president and CEO of Springtide: "Springtide feels like a culmination of everything I've cared about my entire professional career. To care about young people, their well-being holistically, to understand the dynamics of their lives—their deepest longings—as they are affected by the sociocultural shifts at play today is a privileged and humbling position. I want to pay attention to their needs and help leaders who care about them pay attention too. This is what fulfills me and propels me."
John resides in Rochester, Minnesota, when not spending time adventuring in the backcountry of national parks and forests backpacking, hiking or cycling.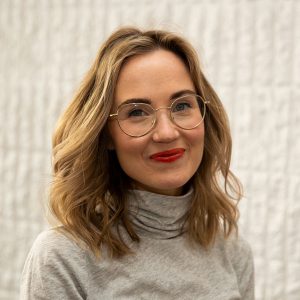 Head of Writing & Editing
Ellen has worked in various capacities in book and magazine publishing and previously taught at a university in Connecticut. She has a Master of Arts in Religion from Yale Divinity School and has been published in numerous venues.  
Summarizing her life mission and goals, including in her current work with Springtide, Ellen says, "It's just all about connection. That's it. In the throes of grief or the heights of joy, the human experience is fundamentally about relationship. And relationships thrive when there is both knowledge of self and curiosity about others." These values are deeply rooted in her family life growing up as well as in her marriage. 
Of her work at Springtide, she says, "To do work that digs in deep on matters of connection, meaning, belonging, and identity is an honor, since it is at the heart of our humanity." A self-professed homebody, Ellen lives in Saint Paul with her husband and toddler son.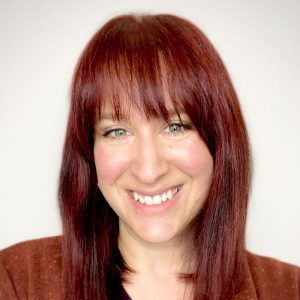 A sociologist and researcher, Megan works with organizations to make change using social science principles. She designs research projects, implements data collection processes, and analyzes findings, which then shape recommendations and programs and contribute to "meaningful insights about social and behavioral science." Collaboratively with others, she strives to provide "the most robust research that has practical applications."  
Megan also serves on the Board of Directors for the Immigrant and Refugee Center of Northern Colorado and has helped build and manage a growing research lab at the University of Northern Colorado. 
"My life mission is to use my knowledge and skills to help people better understand how the world around them is built and changed so that everyone is empowered to make meaningful change," she says. "If we truly knew the power of groups, we could understand empathy and do so much good in the world." 
Married with two children, Megan says her family loves "adventuring in our beautiful state and having movie nights together." Her hobbies, in addition to reading and writing, include playing multiple string instruments and singing in a women's band. "It's so cathartic and a big part of who I am."   
"Springtide calls to me on a practical and spiritual level," says Megan. "The team, concepts, and mission are so innovative and yet so accessible. Springtide fits into my personal goals but also serves an internal need to be part of things that matter."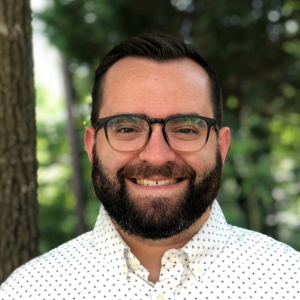 Head of Media Relations & Public Relations
An experienced educator, writer, and data journalist, Kevin is responsible for overseeing media communications for Springtide, including preparing articles, press kits, press releases, and other content initiatives. He has written on nationally-representative religion and political data for The Washington Post, Religion News Service, Religion & Politics, Sojourners, Christianity Today, The Hill, The Independent, and more.
He's passionate about the ways data and story can help increase knowledge and reduce stereotypes about different populations, and was drawn to Springtide for the incredible quality and quantity of research on the lives of young people. In a moment when so many leaders and educators want to speak persuasively to Gen Z, Kevin is excited to see Springtide become a research brand that others trust.
In addition to his role at Springtide, Kevin is Co-Founder and Director of Neighborly Faith, an organization promoting friendship between evangelical Christians and people of other faiths, as well as a part-time professor of religious studies at two community colleges. Kevin is married to Brittany and they have four young children. Kevin and Brittany enjoy serving in their church's worship team and checking out new restaurants in Raleigh, North Carolina, where they live.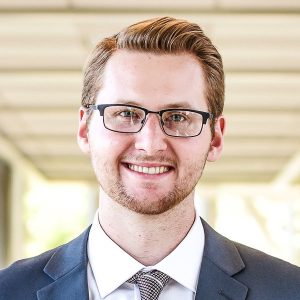 Sean is currently pursuing a masters in sociology at the University of Northern Colorado where he has worked as a researcher in the Social Research Lab, a graduate research assistant, and a graduate teaching assistant.
With a passion for research and civil service, Sean describes his life mission as "to help initiate social change through civil participation and service informed by social science."
Previously, Sean worked with NORC (the nonpartisan and objective research organization) at the University of Chicago and with a United States Senate office in Washington, DC. During his undergraduate education at Concordia College, he founded the Disabilities Accommodations Council while serving on the Student Government Association.
A huge lover of film, Sean has "analyzed and reviewed films personally and for media outlets." He also loves to read "books ranging from Stephen King to Stephen Hawking."
On his involvement with Springtide, Sean says, "When the opportunity to join Springtide's research team was presented, I could not have been happier or more excited to contribute to the organization's mission. Springtide is conducting meaningful work with a mission and team dedicated to being a catalyst for important change."
Amanda is completing her PhD in sociology at Baylor University with a focus on gender, religion, and feminism. With experience in focus groups and interviews, along with quantitative statistical analysis, Amanda's skills range from the academic to the applied.
In all her research, Amanda emphasizes the importance and urgency of accessibility: "Between the jargon and complicated presentation of data, social science research tends to be inaccessible to people who aren't in the ivory tower of academia. I am committed to writing and presenting data in ways where all stake-holders can process and understand it."
Joining the team at Springtide fits into her mission to do that: "Springtide's commitment to using data to tell the stories of young people in ways that seek to present actionable items to address the issues that arise and honor their voices is a worthwhile endeavor."
Outside of her research agenda, Amanda is an avid reader and audio book enthusiast. She also enjoys hiking, spending time outdoors, and karaoke. She lives in San Antonio, Texas with her husband, son, and cat, and invites you to email her if you find yourself in San Antonio and need a list of the best places to get Tex-Mex.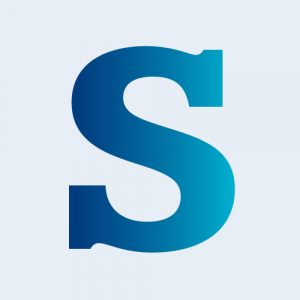 Adrianna is pursuing her PhD from Case Western Reserve University in sociology, with concentrations in social inequalities and research methods. At CWRU, she acts as a graduate research assistant for two faculty during the academic year and teaches an ESL course for incoming international students in the summer. She also works, when needed, as a research consultant for the Social Research Lab at the University of Northern Colorado and Inclusive Solutions, a private consulting company.  
As a skilled project manager, Adrianna is experienced in qualitative and quantitative research. She hopes to use her education and skills "to give power and voice back to those who are marginalized in our society." 
"I became involved with Springtide to enhance my research skills and return to my roots as an applied researcher," she says. 
As for other pursuits, Adrianna says, "I hope to have hobbies once I finish my PhD."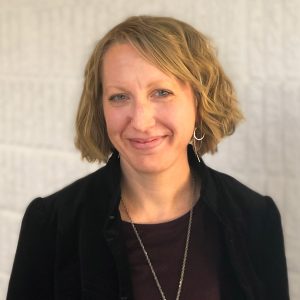 Sigrid has spent much of her career at national retailers, in art and creative direction on a variety of media, always focused on helping design beautiful things that drive a clear message. She says the best aspect of her creative work "is the opportunity to collaborate with folks to bring about a lovely end result."​
That desire to collaborate extends well beyond work for Sigrid. "My mission in life is to help turn hearts towards loving mercy, acting justly, and walking in humility with each other, and to help people  know they are loved and worthy of love." 
Her outside activities include serving as a board member at Friends of the Farm, a local organization that celebrates agricultural life and connects farming history to today's sustainability efforts through programming for all ages. In her "free" time, Sigrid enjoys reading cookbooks and "making dishes for my daughters to reject, leaving my husband and I the leftovers." She also enjoys quilting, gardening, and anything outdoors.  
She explains her involvement with Springtide this way: "Young people have wants and needs, just like all of us. The idea that Springtide seeks to amplify their voices while at the same time connecting people to what their needs and wants are is so needed in today's polarized world. When we begin with deep listening, our hearts will be changed."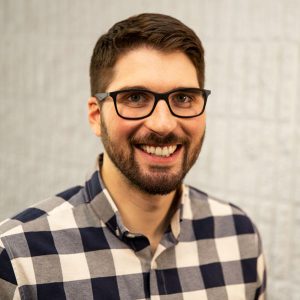 Steve is a multidisciplinary designer with experience ranging from advertising to corporate and non-profit organizations. He has a passion for taking big ideas and creating design that matters.   
Steve strives to bring empathy, an open mind, and a high priority for relationships and fostering a sense of belonging to his personal and professional life.    
"My favorite pastimes include wrestling with my energetic toddler son and going to the pet store to visit all the animals Mom won't let us bring home," Steve says. "My favorite activity during warm weather is playing soccer on Sunday nights with my family watching from the sidelines."   
Steve says of his involvement with Springtide: "It's not every day you get the opportunity to help build and design something from the ground up. Especially something that has the potential to impact the lives of young people. I've seen and felt the effects of loneliness in my generation and understand the need and urgency of the Springtide mission. It is a privilege to use my design expertise to help visually communicate and further this mission."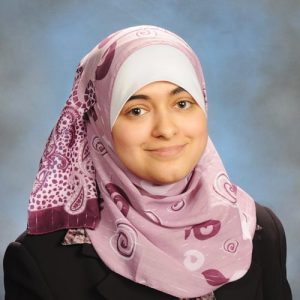 Springtide Ambassadors Facilitator-in-Training
Norhan is a recent graduate of Augsburg University where she double majored in social psychology and creative writing. She completed a Fall 2020 internship with Springtide and is now serving as the Springtide Ambassadors Program (SAP) Facilitator-in-Training to help with program development, various administration, and group facilitation. In her free time, Norhan loves spending time with family, drawing, writing, and going on walks.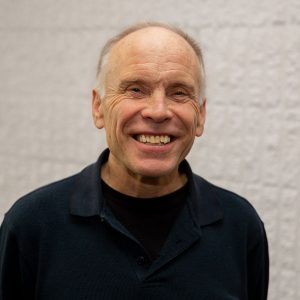 Managing Editor & Content Creator
Partnership Communications Director
Jerry has been a professional writer, editor, and managing editor in journalism and book publishing for more than 30 years. Also a certified teacher (K-12), Jerry has taught college composition, creative writing, and English literature as an adjunct at several colleges and universities.
On his work as Springtide managing editor and content creator: "All my professional loves are at play here: writing, editing, assisting in the creation and publication of content I value and respect, educating and being educated. Add to that working with and on behalf of young people, what's not to love? It's a privilege to be involved."
Married with four grown children and three grandchildren, Jerry lives in La Crosse, WI, where he has learned to cheer for the Green Bay Packers and has never abandoned his post as a stalwart fan of the Minnesota Twins.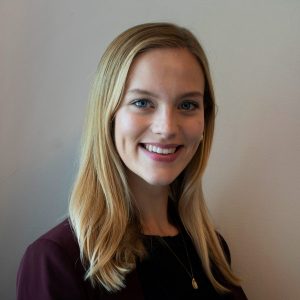 "I care about young people and about the ways values can shape our experiences of the world," says Hannah, who has a journalism degree and currently works doing communications for a child advocacy program. She comes to Springtide hoping to learn more about these values in the lives of young people, as well as the ins and outs of research and the sociology of religion. Growing up in Southeast Asia, where she was "surrounded by people of various backgrounds and faith traditions," Hannah is passionate about understanding the way things like values, beliefs, and relationships intersect.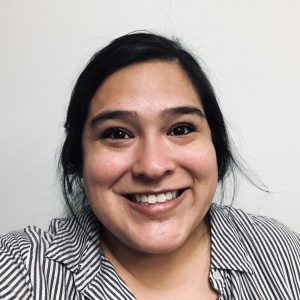 As a Catholic youth minister, D'Maris comes to Springtide hoping to "discover what information will be helpful for people who work with young people" so that those who serve young people can do it well. With a graduate degree in pastoral ministry from the University of Dallas, D'Maris won't just be discovering information to help serve young people, but contributing to it in meaningful ways as a Research Intern. She wears many hats and plays many roles, but her favorite is "Aunt D" to her niece Chloe.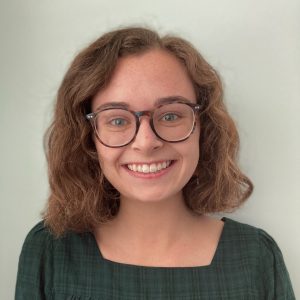 A junior at Villanova University studying theology, the humanities, and communications, Lucy joins Springtide as an editorial intern. She'll help create and edit content for reports, blogs, newsletters, and more. As a young woman the same age as the young people Springtide studies, she is eager to explore, with Springtide, "the experience of coming into being through faith, conversation and creativity." In her free time, she practices art and music, including watercolors, calligraphy, piano, trombone, and singing. She is "an extroverted contemplative" who believes all aspects of life hold meaning as forms of art.
Lauren hails from South Dakota, where she grew up on a hobby farm. As Springtide's Media Relations Intern, she's looking forward to honing her writing skills and learning more about data visualization. Lauren is currently a senior at Taylor University, pursuing a bachelor's degree in public relations with concentrations in integrated marketing and social statistics. A self-professed morning person, she loves a good routine, especially if it includes reading, hiking, or yoga. When she graduates, Lauren would "love to serve in a role that allows me to communicate impactful, research-based truth to a broken world."