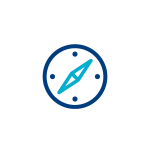 At the intersection of being and becoming in the lives of young people
Compelled by the urgent desire to listen and attend to the lives of young people (ages 13-25), Springtide Research Institute is committed to understanding the distinct ways new generations experience and express community, identity, and meaning.
We exist at the intersection of religious and human experience in the lives of young people. And we're here to listen.
We combine quantitative and qualitative research to reflect and amplify the lived realities of young people as they navigate shifting social, cultural, and religious landscapes. Delivering fresh data and actionable insights, we equip those who care about young people to care better.
We're here to turn the tide.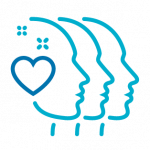 A new era is emerging, one that must be noticed and tended to by cultural leaders of today.
Young people are navigating life's most important questions, often alone. Epidemic levels of social isolation make theirs a world much changed from that of prior generations. Many of the existing constructs of connection for young people— including traditional religious institutions— are failing to provide the necessary support. We don't see young people as a problem to be solved, but they could benefit from the presence and help offered by trusted adults.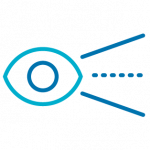 We'll help you see clearly through applied research and actionable insights.
We apply research to better understand how young people are making sense of their world, how they are seeking to identify in communities of connection, reconciling (or not) the unresolved discrepancies they experience, constructing identity, and pursuing and perceiving the sacred, spiritual, or divine impulses in their lives. We see this work as one of the most generous acts of advocacy we can do on behalf of young people desperately seeking whole lives through connection, meaning, and greater purpose.
Join us in creating a new story.
We're helping communities connect young people to themselves, to each other, and to the adults who care about them, in a world of paradox.
Young people live in a world of rising connectivity, yet a declining sense of authentic, meaningful human connection. The traditional, often institutional, constructs of community building and placemaking are proving ineffective for this new era, and the result is a generation growing up disconnected from each other, religious institutions, and the adults who care about them.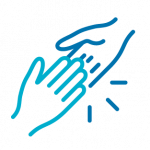 We're uncovering and building connections between unlikely collaborators.
We see emerging new models of community and placemaking that are engaging young people — and they're pointing the way and paving a trail. Organizations like Nuns & Nones, How We Gather, and The Dinner Party are showing young people they are valuable just as they are. They don't need to prove anything or become anyone other than their true self, and these organization are walking alongside them, helping them navigate life's challenges.
… who are young; full of wonder and possibility. You who are navigating some of life's most important questions and most tumultuous waters. You who are sometimes flourishing and sometimes floundering and oftentimes both. You who are at once being and becoming.
We dedicate our work to your thriving. 
We dedicate ourselves to understanding your inner and outer lives. 
… who are fiercely devoted to young people. You who advocate for and walk alongside young people with steadiness; you who are unwavering amid the waves.    
We offer our research as an aid to the role you already play.
We offer ourselves as allies in accompaniment.
… the waves that crash, the currents that bend and beckon, the dark depths and the effervescent crests. To this all-important period of life: worthy of considered listening and faithful retelling, worthy of companionship, worthy of care.   
We situate our work at this intersection of human and religious experience in the lives of young people: a space of ebb and flow, of calm and chaos, of clear and murky moments.
A space we are dedicated to exploring and engaging.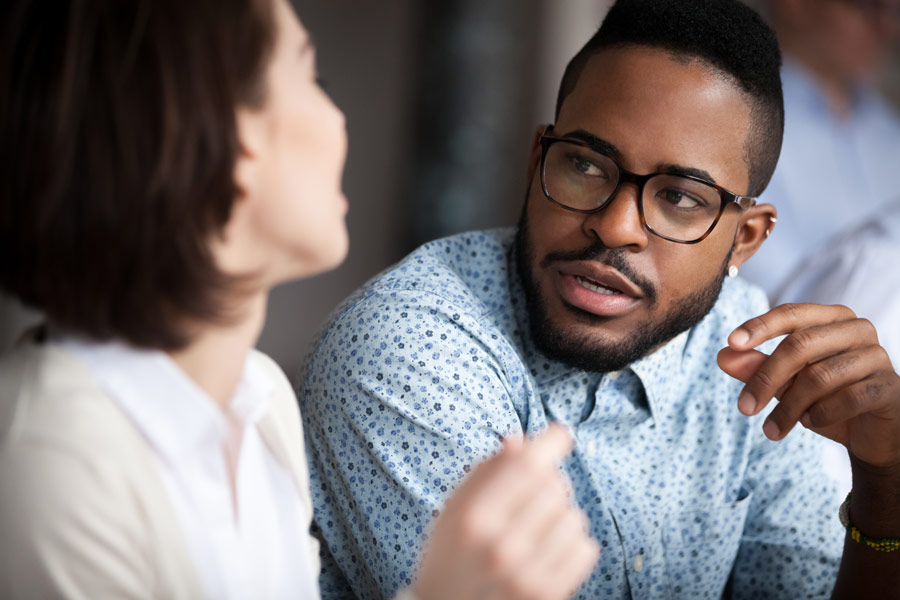 Our research is charting new waters.
For you. And for the young people you care about.
We believe a new story is emerging.
We generate actionable insights born out of deep listening to how young people (ages 13-25) are dealing with life's most important questions.
We combine the best of quantitative and qualitative research.