Whether Online or in Person, Deep Connection Is Key
While the debate continues about returning to schools while COVID-19 lingers, caring for young people in either circumstance is the critical issue.
Parents, educators, and health officials across the country are working to figure out how, and in some cases, if students can go back to school. While the Center for Disease Control is currently on the record as saying that remote education is safest for preventing the spread of coronavirus, the American Academy of Pediatrics (AAP) is recommending students be allowed to return to school in person wherever possible, in part recognizing the many things schools provide in addition to learning. Certainly these are not easy decisions. Any direction will be undertaken with a certain amount of unease and doubt. 
Our own research at Springtide about the role of trusted adults in the lives of young people reveals that teachers, coaches, counselors, and others play a crucial role in the mental, social, and spiritual health of young people. We also know that many young people have serious concerns about being able to connect with these trusted adults in a virtual environment.   
In fact, 61% of young people told us that they feel disconnected from people in virtual environments and 57% indicated that they don't feel they can ask questions of authority figures in virtual settings.   
Regardless of what direction your local school district takes, it's important for educators, mentors, parents, and other trusted adults to remember that even before COVID-19, young people were experiencing astonishingly low levels of trusted adults in their lives. Nearly 1/3 of young people have one or fewer trusted adults in their lives and 35% say they have no one to turn to when they feel stressed.   
When students return to school this fall, whether in person or virtually, it will be critical that the adults in their lives are given time, support, and space to do the important work of simply showing up for young people and listening to them. As the AAP notes, there will be much more going on in classrooms this fall than content instruction, and amid so much change and difficulty, that work will be needed more than ever.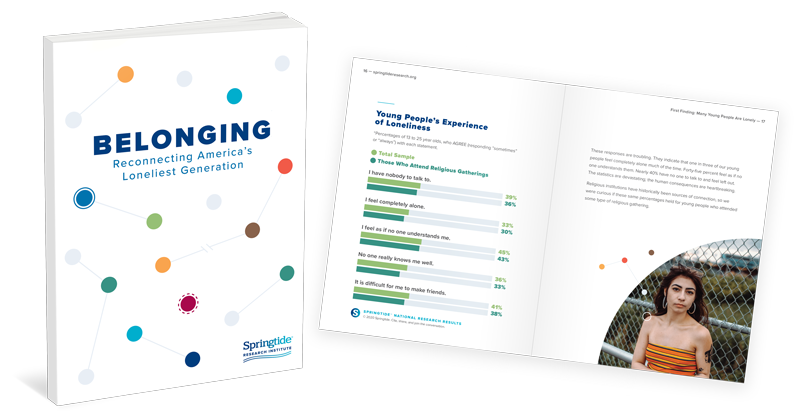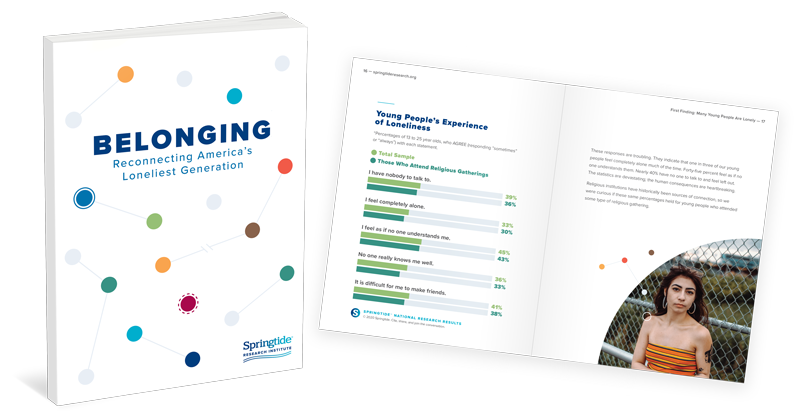 How do we help young people find a place to belong—where they are noticed, named, and known?
Get the new national research report examining the landscape of loneliness specific to 13-to-25-year-olds. Belonging: Reconnecting America's Loneliest Generation