Relationships, Not Programs
Even before the outbreak of the global COVID-19 pandemic, young people were increasingly distrustful of large institutions. Our own research for Belonging: Reconnecting America's Loneliest Generation confirms what other national research agencies have been reporting for years. Namely, distrust of institutions is at an all-time high, especially for 13-to-25-year-olds.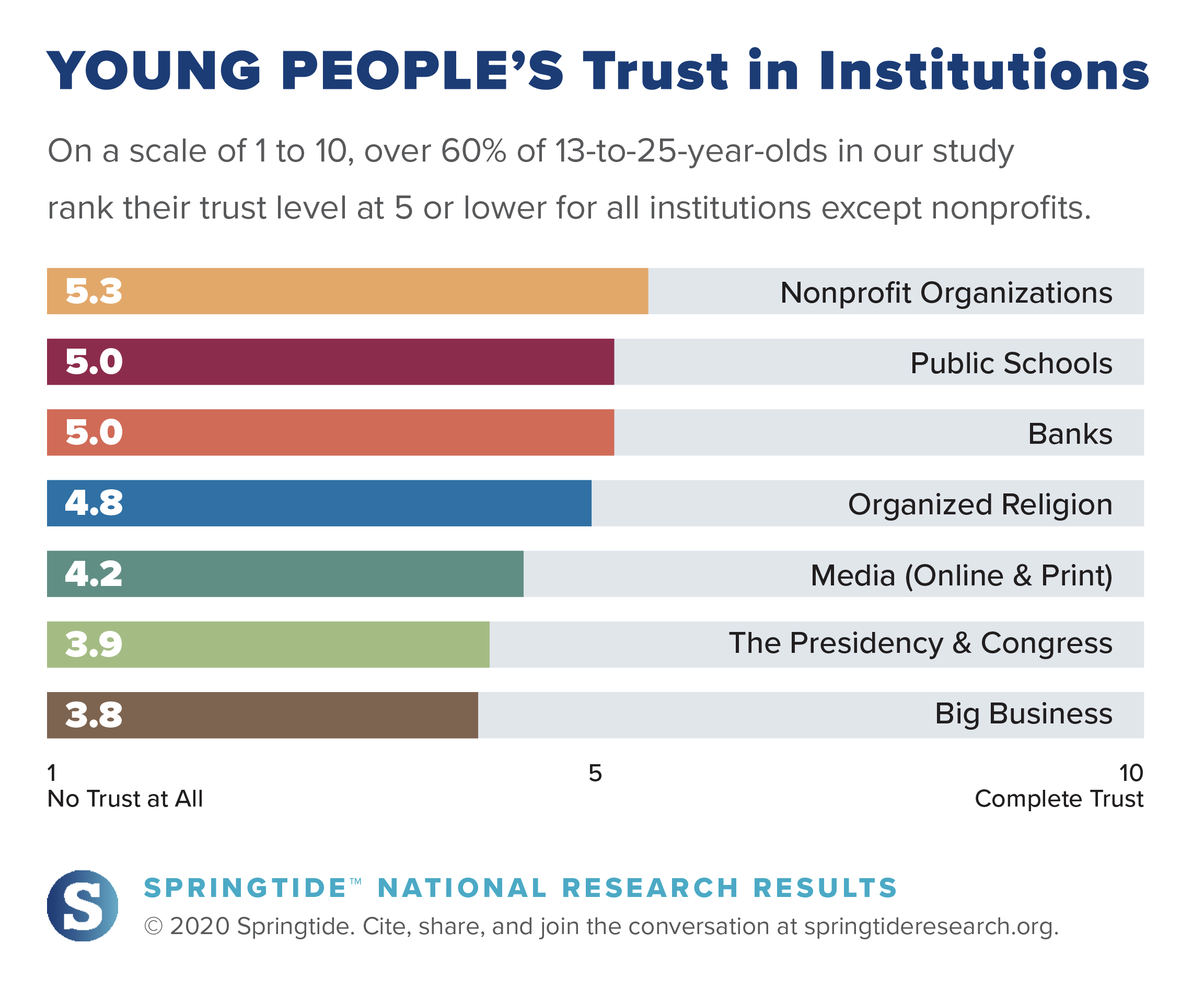 However, our research went a step further: although young people may distrust institutions, they still trust and need relationships with caring adults. In fact, our study found that young people's attendance at religious gatherings does not reduce the epidemic levels of loneliness and isolation they are experiencing, but a relationship with even one trusted adult can have a dramatic impact. 
In other words, young people aren't attracted to your organization or your credentials, but they need you and your expertise. In a time when many faith leaders, youth workers, and program facilitators are worried about a disruption to their programming, they have a real opportunity to dig in to what our research on Belonging has shown—relationships matter. 
A few weeks ago, I was camping with my family, and we invited the group at the site next to us to make s'mores around our campfire. I listened to one of the teenagers in the group tell me succinctly what he thought after I explained the work I do with Springtide. He said, "Well that's interesting. I don't trust institutions or organizations or whatever, but I'd trust you."   
If you're working with young people, chances are they feel the same way. You can learn more about why in our newest report: Belonging: Reconnecting America's Loneliest Generation. Using our unique, research-based Belongingness Process, we'll show you how and what you can do to help young people feel Noticed, Named, and Known so that you can turn the tide on the epidemic of loneliness for the newest generations. 
Josh Packard, PhD, is the executive director of Springtide Research Institute and co–author of  Belonging: Reconnecting America's Loneliest Generation, available now.