Springtide maintains the largest data set on young people and spirituality in America.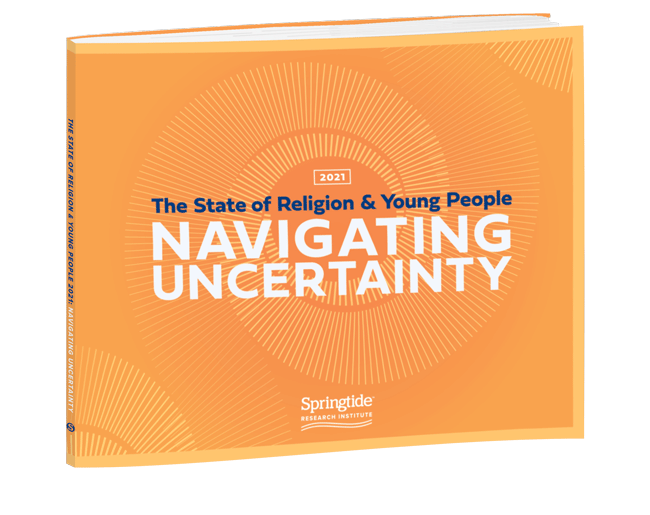 The State of Religion & Young People 2021
The highly anticipated follow-up to our 2020 Report is here: The State of Religion & Young people 2021: Navigating Uncertainty highlights the divide that exists between young people and the religious institutions, and offers new insights pulled from over 10,000 data points on how young people are approaching and forming their faith.
Research findings include:
Many Gen Zers don't think religious groups care about their values.

Young people aren't religious in the traditional sense. 
Religious young people are faring better than the nonreligious. 

With new data on how young people are facing life's biggest questions, and insights to equip leaders to help Gen Z.
Why isn't Gen Z turning to religious communities during this time of uncertainty?
Find out about Gen Z's new faith approach in our free report.
"Springtide's new report is brimming with insight about the way young people (ages 13 to 25) are figuring out how to draw on religious and spiritual support to make it through life's challenges and to celebrate its joys—and the ways they are increasingly doing so outside of formal structures of faith."