Gen Z is facing uncertainty.
Yet they're not turning to religion for answers. How can you bridge the gap?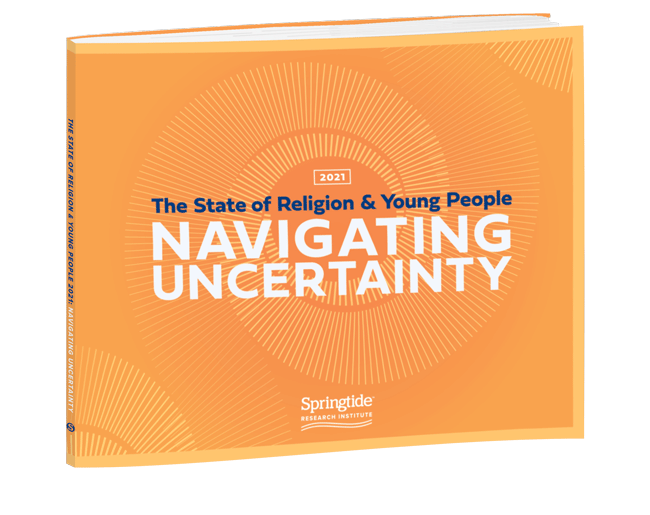 The State of Religion & Young People 2021
Over 75% of young people identify as religious or spiritual.
But they told us they're not turning to faith communities during stressful moments in life.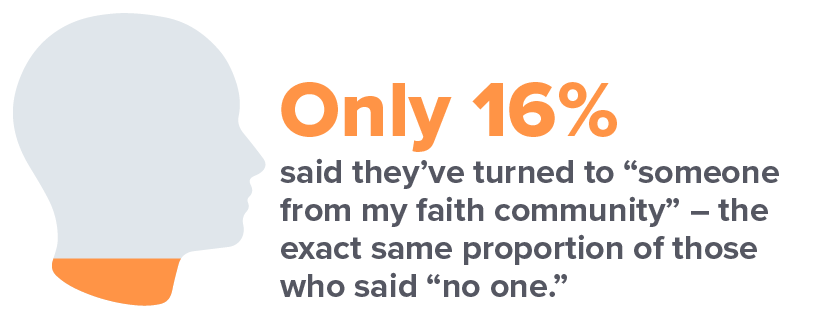 The gap can be bridged: our newest report offers the data, insights, and framework you need to support young people as they face life's biggest questions.  
Order the print version today
Diving into The State of Religion & Young People 2021: A Guide to Turn the Tide…
is the corresponding guide that presents 12 reflections designed to be used by individuals or small groups, or as the foundation for large-group workshops and conversations, as you journey through The State of Religion & Young People 2021: Navigating Uncertainty together.
Season 5 of The Voices of Young People Podcast…
features ten young people telling us, in their own words, about their experiences of faith, doubt, and uncertainty. In this season, we invited young people to tell us what "faith" means to them, including why or whether they would use that term to describe their inner life. We asked where they feel most connected to their center of meaning, why and how they've come to identify with this faith or set of values, and the ways they've relied on it as they navigate life's joys, difficulties, and uncertainties.